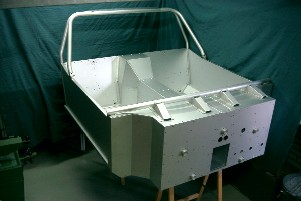 All sandwich panels of the central structure have now been closed, forming a construction of high strength and stiffness.
Two tube structures have been connected to the aluminium/Nomex® sandwich panels by means of anchor points, integrated in the panels.
The central structure, designed and produced in-house by Ferron bv, is now ready to be connected to the dismountable sub-structures. The Ferron 20N sandwich panels form the core of this part of the project.
For more information, contact us at info@silvermine.nl