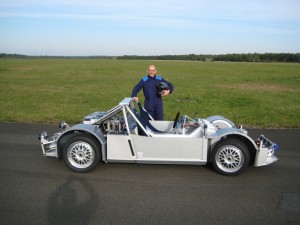 After the latest updates, the prototype has been track tested again on a former airbase.
A large number of "laps" were made, to test the durability of components and systems.
Also a number of brake tests were performed, as well as dynamic behaviour in corners.
Still without a proper body, the car proved to be fast and reliable.
A top speed of over 200 km/hr was recorded at the end of the (short) straight.
The car proved to be sensitive to adjustments of dampers and ride height changes.
For more information, contact us at info@silvermine.nl