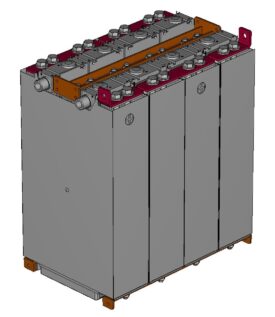 A Battery Electric version of the Silvermine 11SR was subject of a feasibility study.
Calculations were made to check the combination of propulsive power and torque, car weight, acceleration and top speed, and track day session time.
Based on positive results of the calculations, a pre-design of the battery storage and drive systems was started. The first sketches showed that equipment from Cascadia Motion will satisfy the technical requirements and will fit in the available space.
Except for a redesign of the rear subframe and the cooling circuits, not much has to be altered from the existing package. Externally the track day car will remain identical to the type 11SR that uses a supercharged petrol-fuelled engine.
The pre-design has been given the tentative designation of Type 12E.
For more information, contact us at info@silvermine.nl