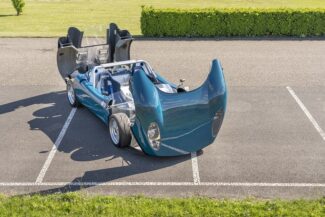 Dutch car magazine Autovisie dedicated an extensive article to the Silvermine 11SR.
Interview and pictures were made at a race track near Lelystad, Netherlands.
The resulting article appeared in Autovisie 16, August 4, 2022. The magazine is now for sale.
Silvermine will soon make the complete article in Autovisie magazine available on this website.
In the meantime, teaser photo's by Arno Lingerak will give a glimpse of what was published.