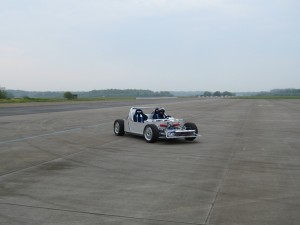 The prototype has been track tested on a former airbase, by a racing driver.
The car was fast "out of the box", and proved to be reliable, consistent and manageable.
The car's dynamic behaviour was observed in dry as well as in wet conditions.
During the test a.o. the dampers were adjusted, the brake balance was checked and the influence of ride height changes was investigated.
For more information, contact us at info@silvermine.nl