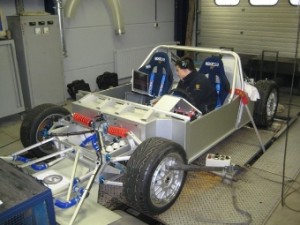 The prototype has been tested on a rolling road dynamometer.
During the test, the ECU has been re-mapped over the complete speed/power range. The maximum power has been recorded. The inlet geometry valve, Lambda control and idle speed control of the engine were fine-tuned.
As a result of the test, the engine fully complies with the European environmental requirements for exhaust gas composition.
For more information, contact us at info@silvermine.nl