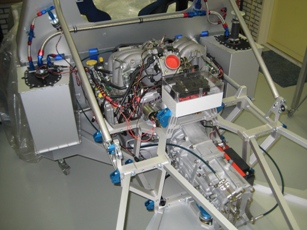 The engine has been fitted in the rear sub-frame, and pipe systems for fuel supply/return, inlet air, exhaust gas and cooling water are currently being specified and produced.
The electric wiring loom for the engine has been connected including the aft relay group, the battery has been installed.
All parts for the rear wheel carriers and the rear suspension have been produced and are ready for assembly. Drive shafts with modified length are in production, and will be fitted in the wheel axles by means of splines.
For more information, contact us at info@silvermine.nl