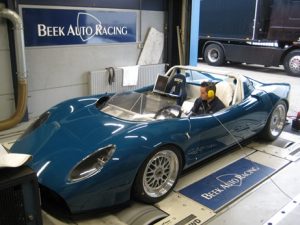 A renewed test has been run on a rolling road dynamometer.
During the test, the mapping of the ECU has been updated after checking all map data for ignition and injection.
The ECU has been re-mapped in detail over the complete speed/power range of the engine. This was done by means of "sweeps" through the complete speed range of the engine.
Power and torque were measured at the engine and at the wheels.
Graphic displays of power and torque were recorded for comparison with future engine updates.
For more information, contact us at info@silvermine.nl