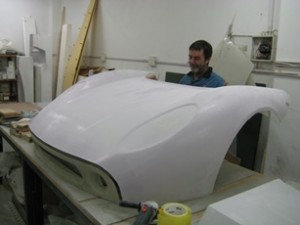 Large body panels have been produced by means of hand lay-up, cured under vacuum.
The panels have been built-up of several layers of woven glass fibre and multi-layer woven rovings, added with sandwich cores where necessary; epoxy resin was used for impregnation.
The panels will be post-cured, trimmed and prepared for paint spraying.
For more information, contact us at info@silvermine.nl